Mecha King Ghidora S.H.Monsterarts photos
Sept. 11, 2022, 12:08 a.m.
Back to Home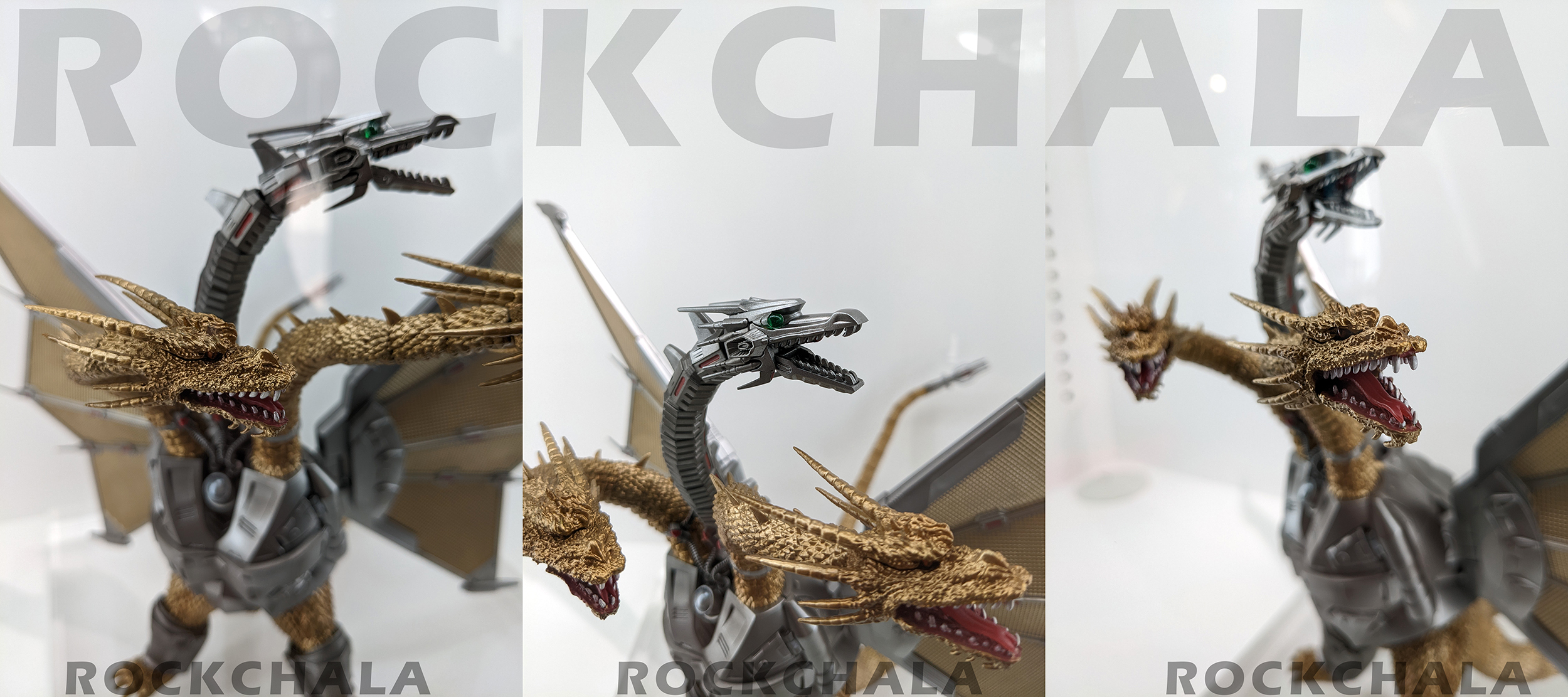 Today I made a trip to the Tokyo Tamashii Nations Showroom where they had the just announced Mecha King Ghidora Shinjuku Decisive Battle Special Set version on display! Unfortunately Ghidora was on display with his pre battle damaged wings but I was able to get some photos of the overall finish and heads. The colour is a lovely gold which reminds me of the SCV 2019 Ghidorah and the mecha parts are rocking a great metal looking finish. I am definitely excited to get my hands on this figure early next year!
Mecha King Ghidora Shinjuku Battle Special Set: News Post
Mecha King Ghidora Shinjuku Battle Special Set: Reference Page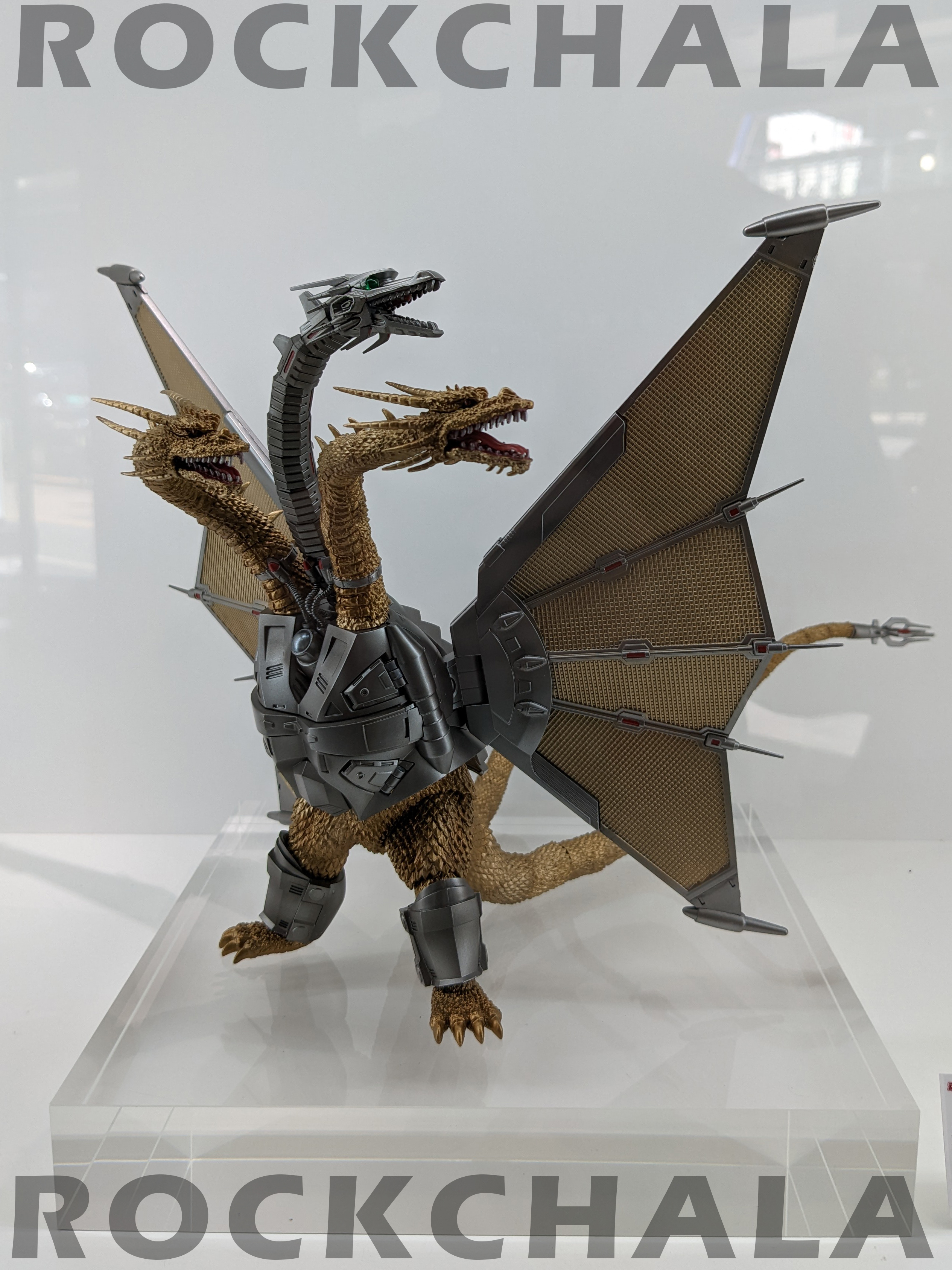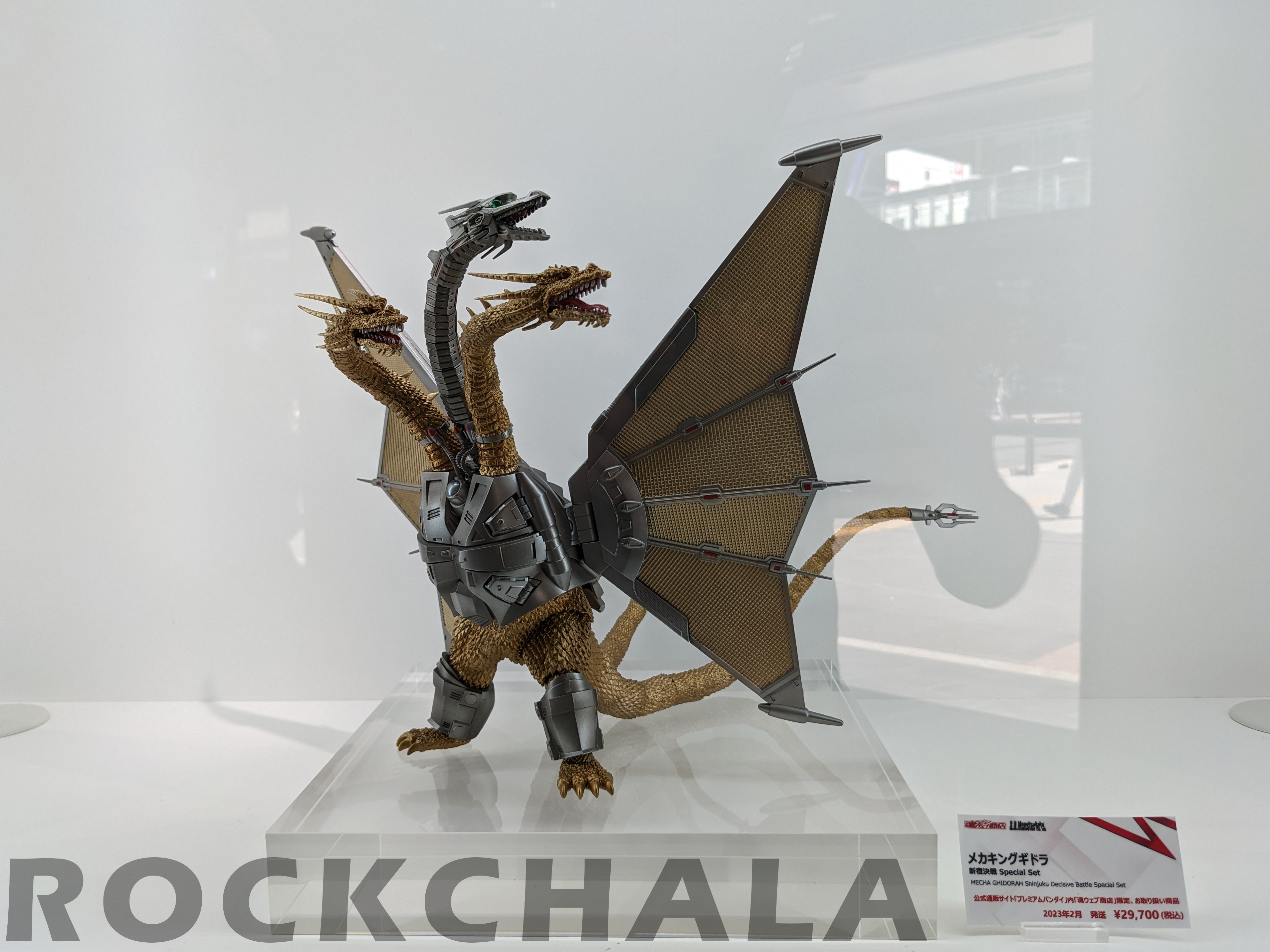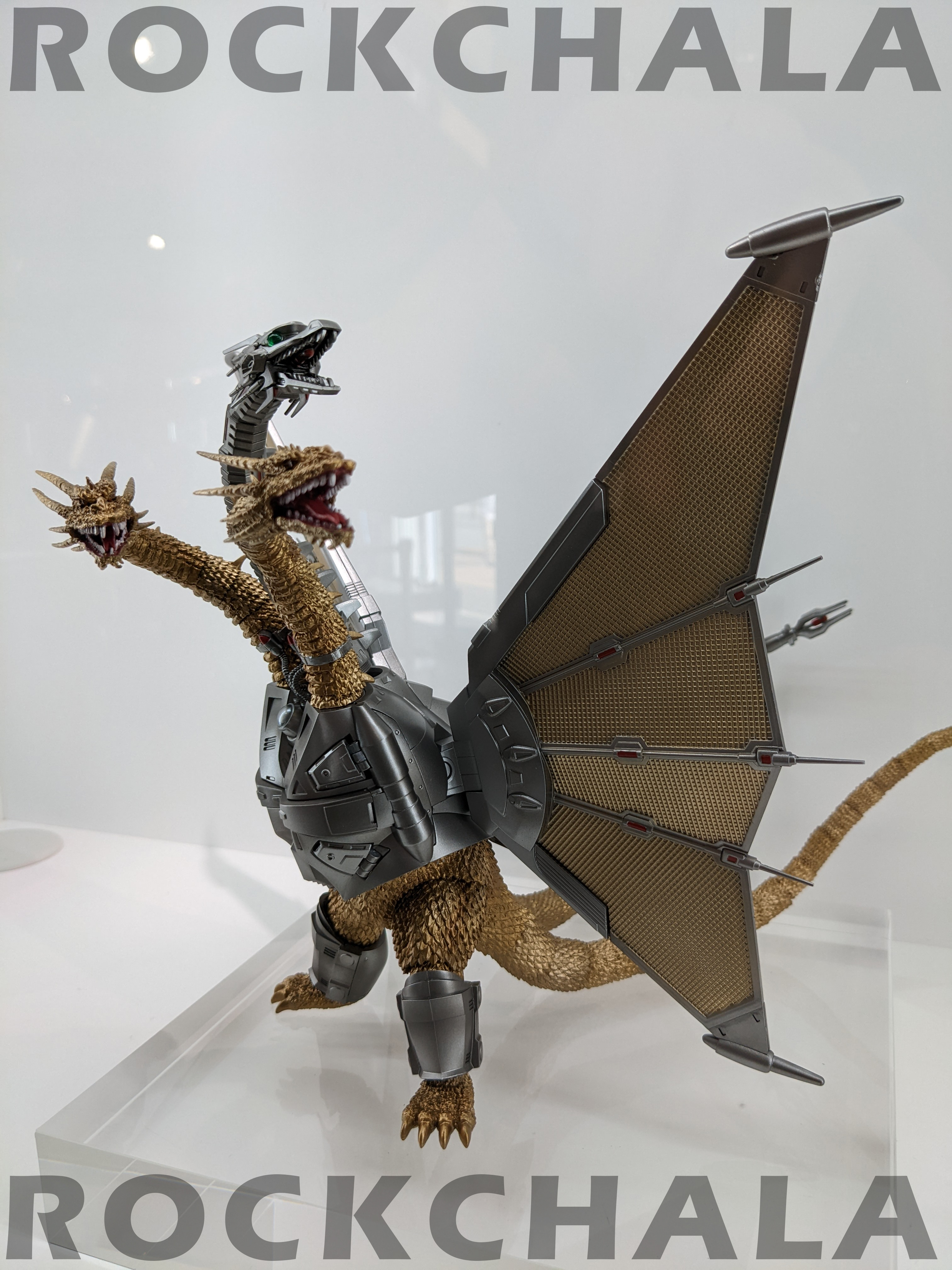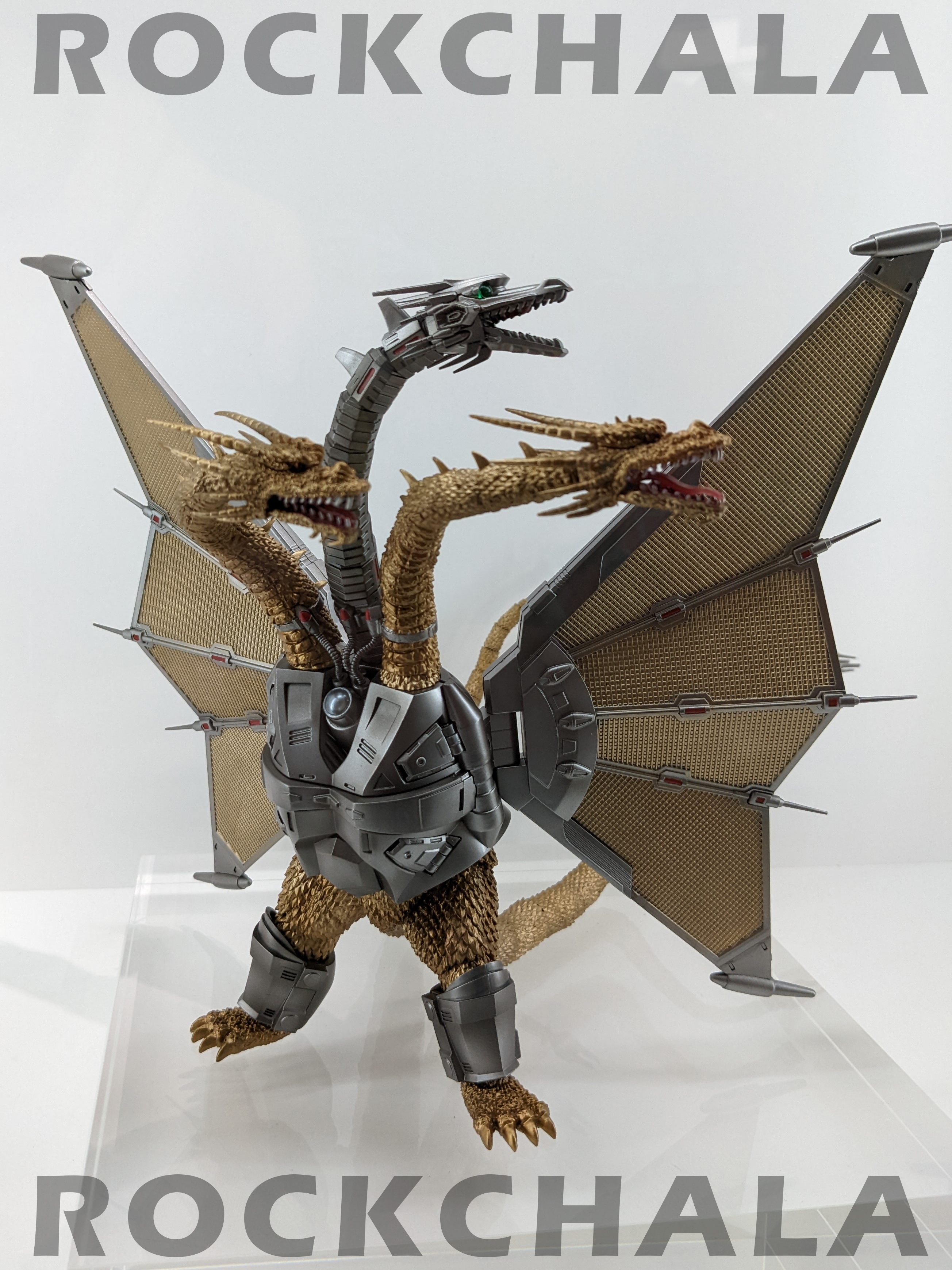 Category: S.H.Monsterarts
---
---
Support Rockchala & Buy me a coffee
Official Rockchala Twitter Page
Official Rockchala Instagram Page
Official Rockchala YouTube Channel
---