JJK0 Gojo and Yuta announcement
April 1, 2022, 11:22 a.m.
Back to Home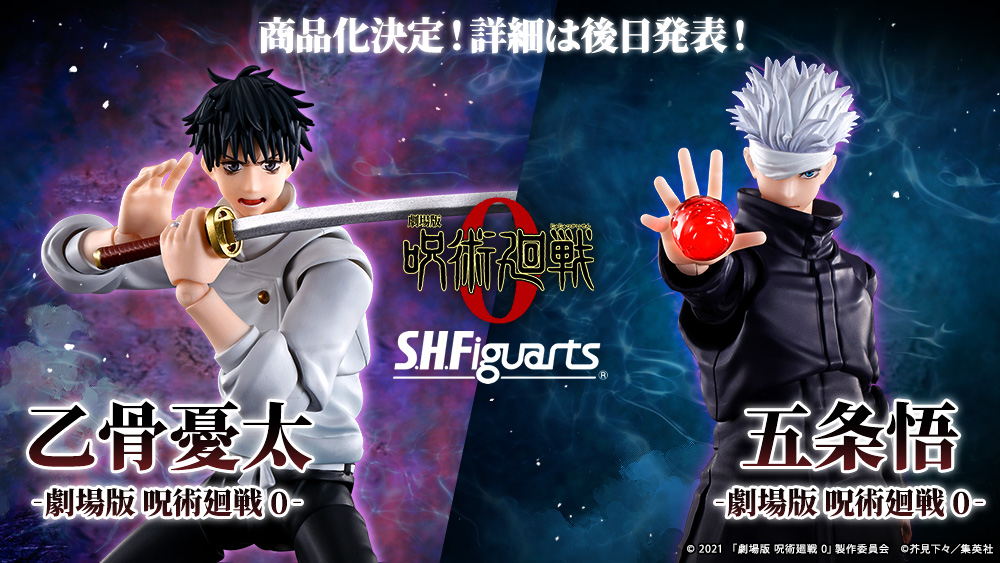 Tamashii Nations hinted a while ago at some Jujutsu Kaisen 0 movie figures and today we finally got the release banner on the official website. It appears we are getting both movie version Gojo and Yuta at this stage and they said details will be released in a few days.
I did some digging and found the release date and price points though, please not these might change but going by previous releases the price points look spot on. Though it does mean we won't be getting a Rika figure with Yuta. What accessories do think we will get with these two? It also looks like both will be retail releases but we need to wait to get full release details for the confirmation.
Satoru Gojo JJK0 ver: September release, 6,600yen
Okotsu Yuta JJK0 ver: October release, 6,600yen
Category: Jujutsu Kaisen
---
---
Support Rockchala & Buy me a coffee
Official Rockchala Twitter Page
Official Rockchala Instagram Page
Official Rockchala YouTube Channel
---