Tokyo Showroom Dragon Ball Display Photos April 2022
April 30, 2022, 10:36 a.m.
Back to Home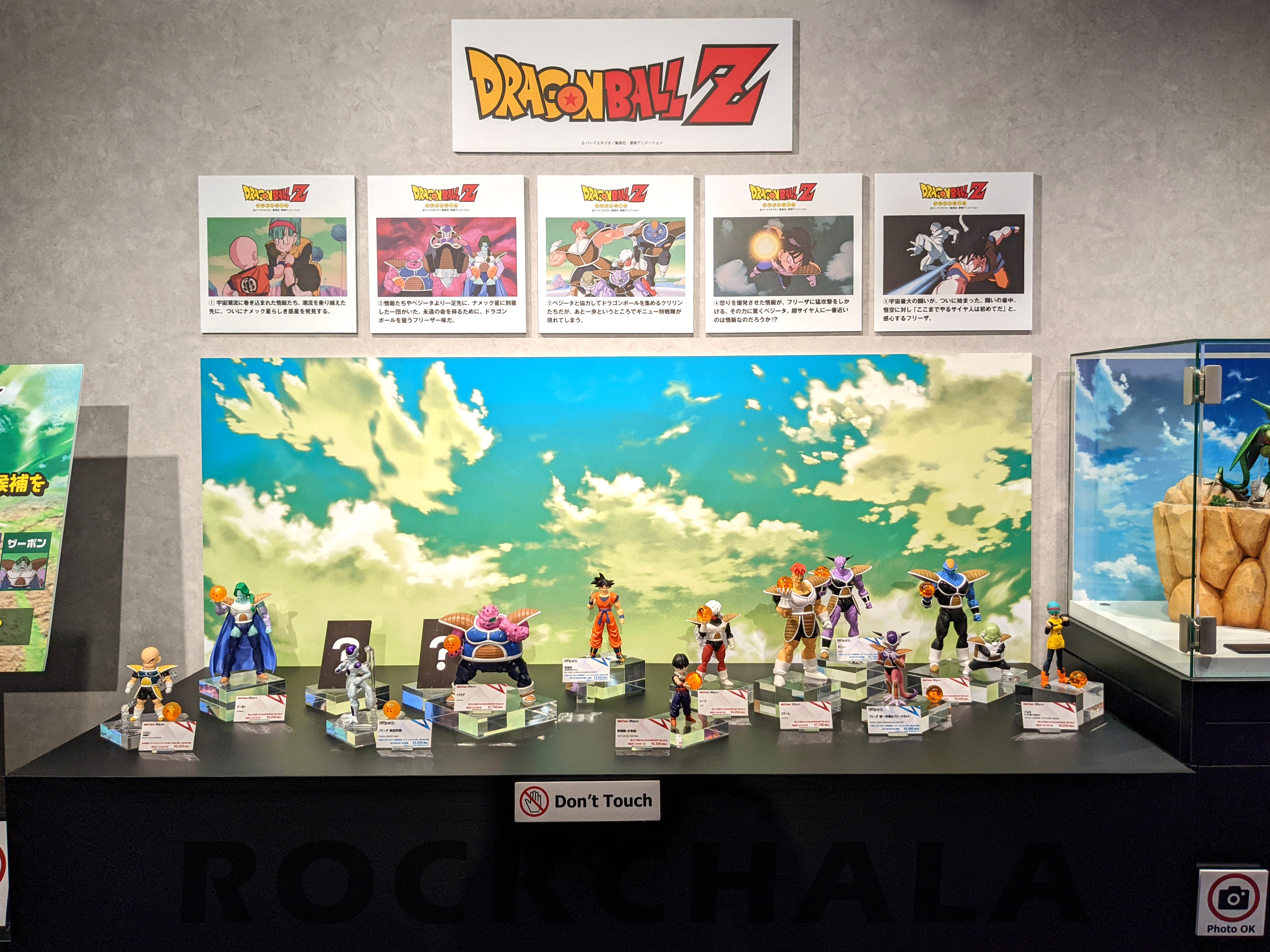 Yesterday Golden Week, which is a nice string of public holidays started in Japan, and Tamashii Nations Tokyo Showroom updated their displays with the basement floor being solely Dragon Ball focused just intime for the holidays!
The display was split into four main sections; Dragon Ball Super Super Hero movie figures including the two previous shown Gamma 1 & 2 figures..., which I can still, not spot see any leg joints in these models. The second main section was the Freeza Saga section showing every figure which comes with a Dragon Ball (except armor Gohan for some odd reason). The third section is what has everyone hyped for and that is SSJ4 Son Goku with a big box with a green window with a mystery figure inside. The fourth section was for Figuarts Zero with the new Trunks vs MechaFreeza figure which just went up for preorder on P-Bandai here in Japan.
The biggest news to come from this new display is the following poster though which shows 2nd/3rd form Freeza, old armour Vegeta, Nail, Cui, and Ugly Zarbon which the text saying "What is your prediction for the next release from this candidates?" Personally, I want all them starting from Cui and Vegeta but we also need early Freeza Saga Vegeta and Dende + Porunga too eventually.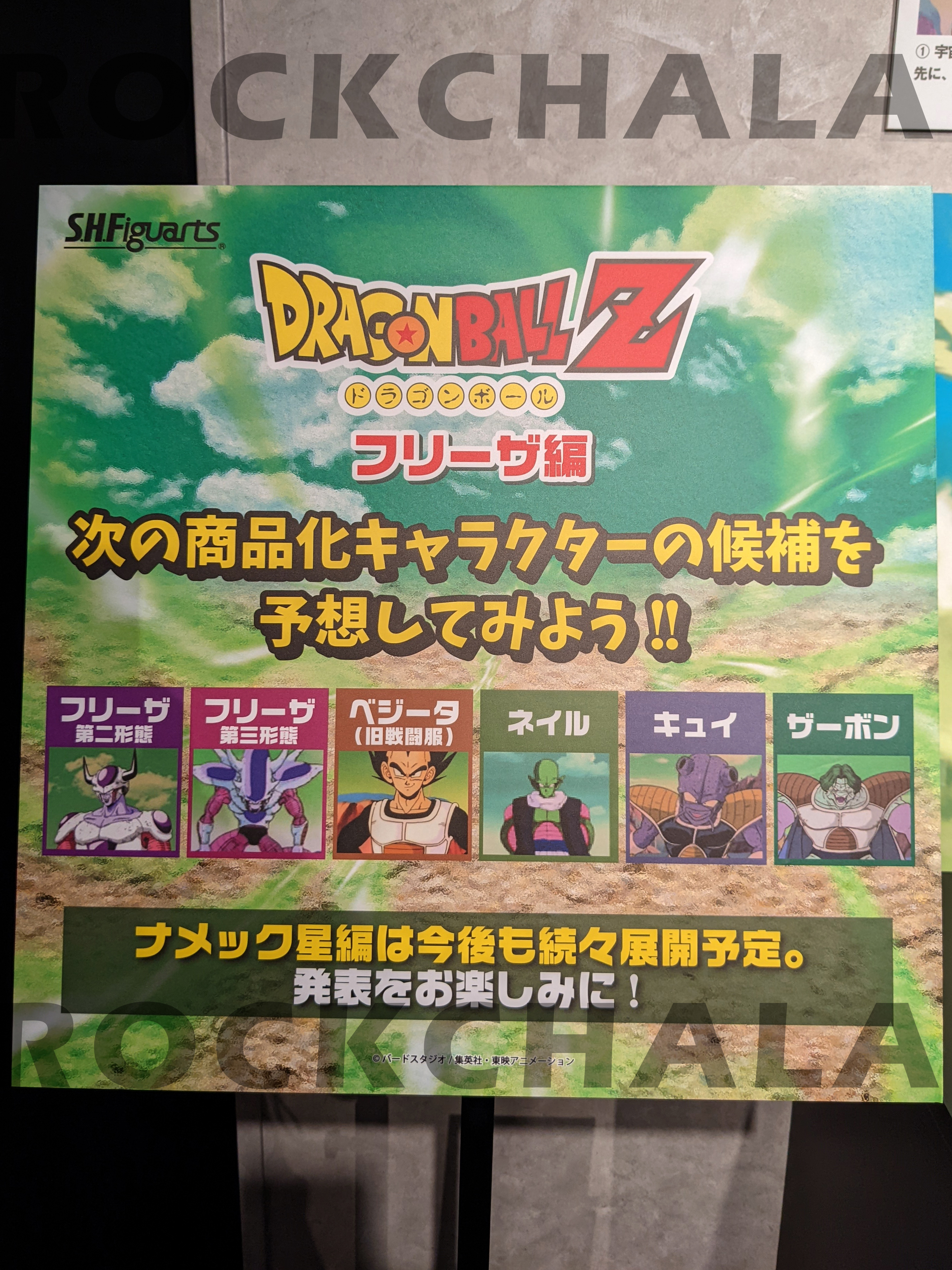 The following image is for the mystery DBGT box and if you want a closer look, you can check out my Instagram page for a short video where I show every angle of the box. The community seems split on SSJ4 Vegeta or Baby Vegeta so before is my guess for what is in the box. I think it is SSJ4 Vegeta body with a random figures head because Vegeta's hair or a tail would be huge giveaway for who is in the box. When looking closely in person, the body really resembles SSJ4 Vegeta, it looks like a barechest with fur around it, and the colour looks red as well. I guess we just have to wait now to see who we get!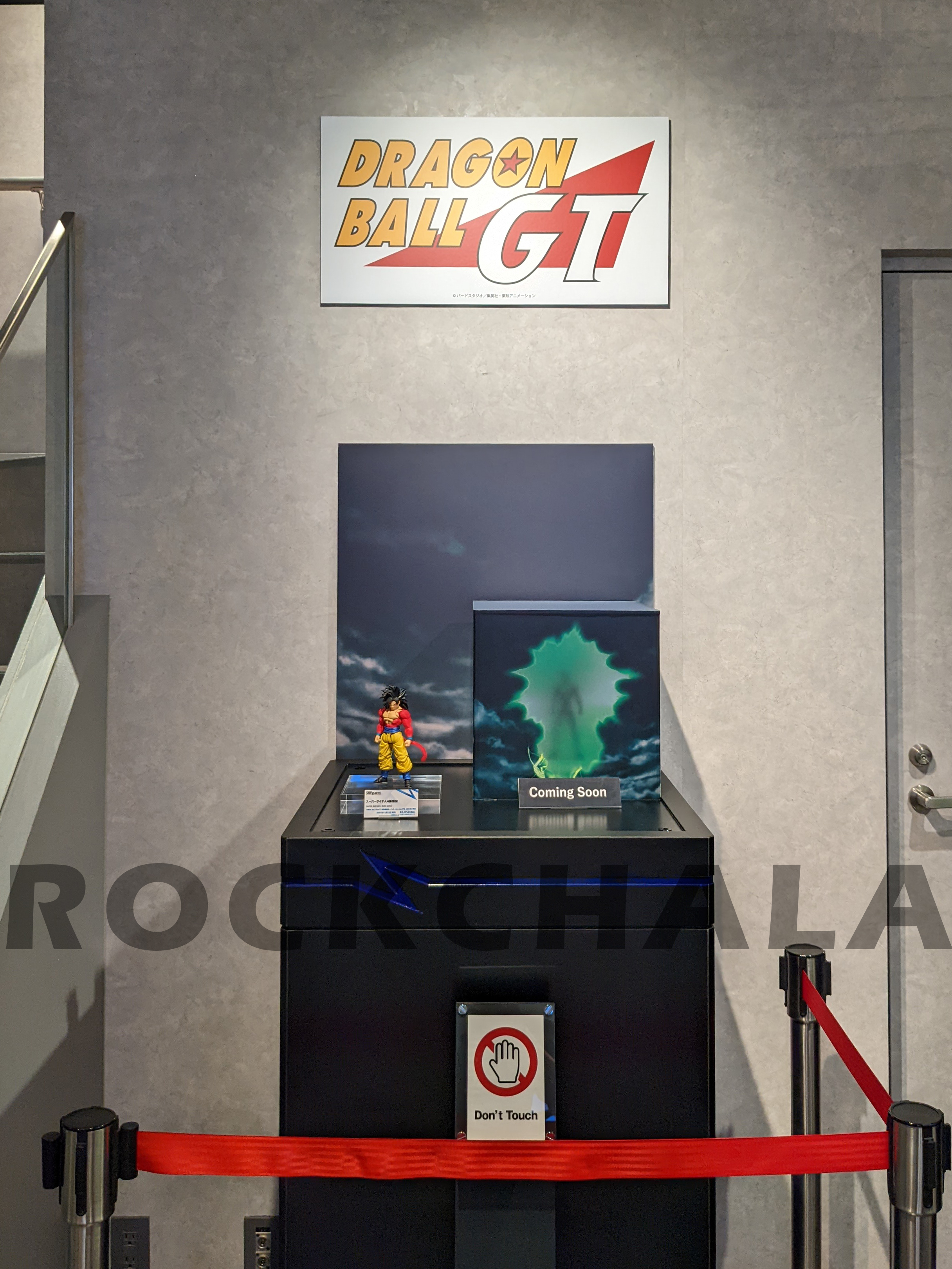 Below are an assortment of photos taken from the Dragon Ball display.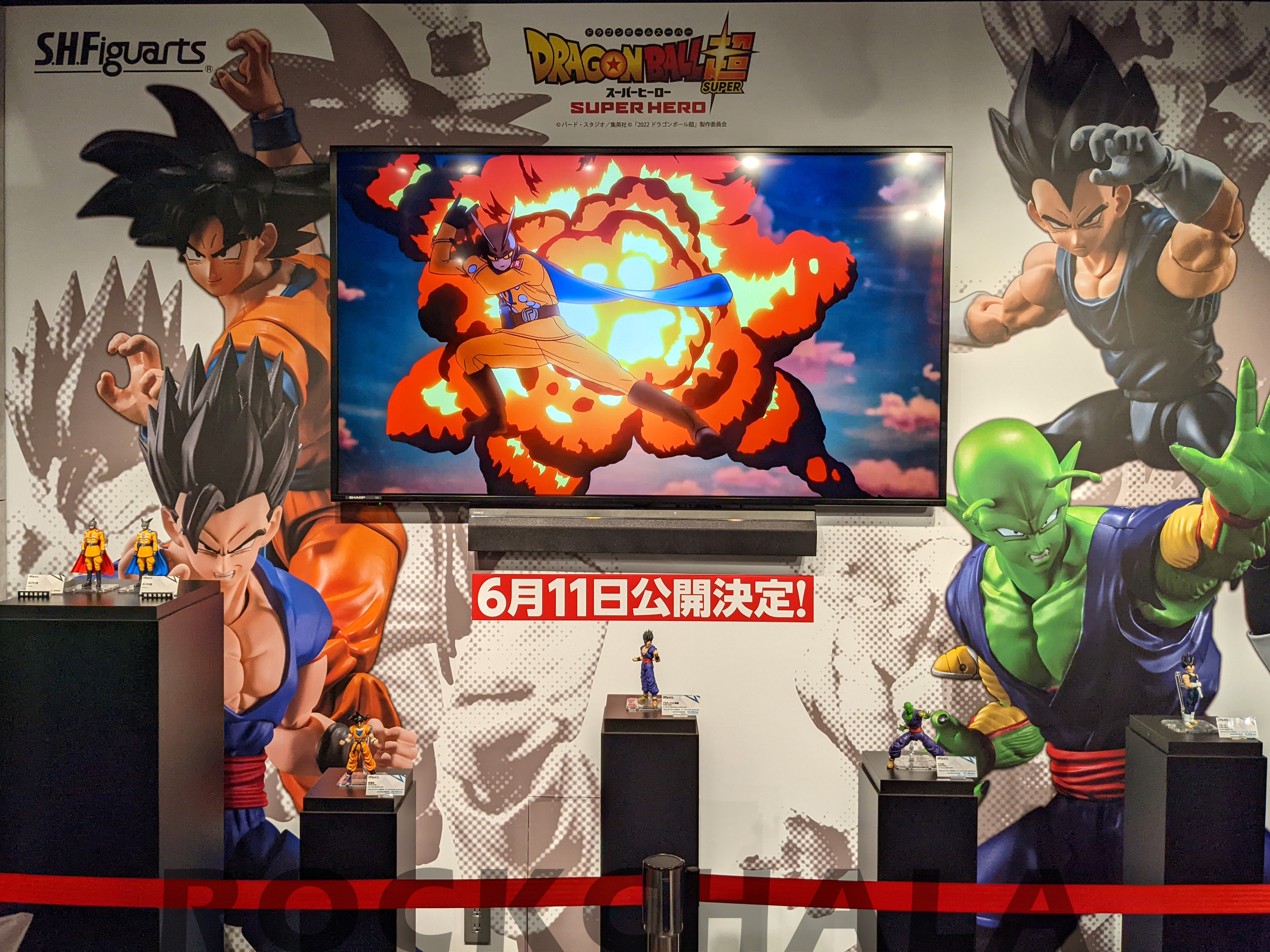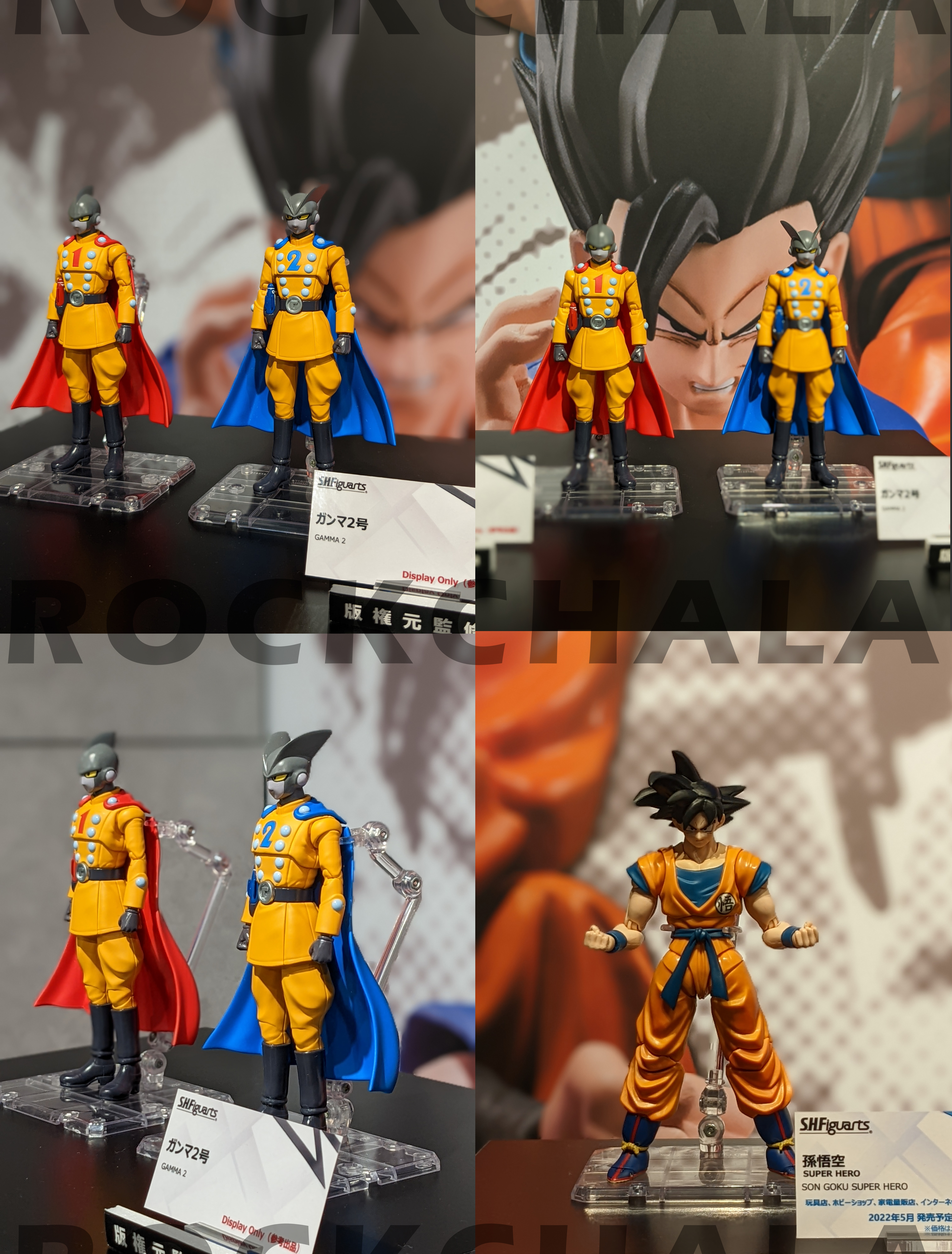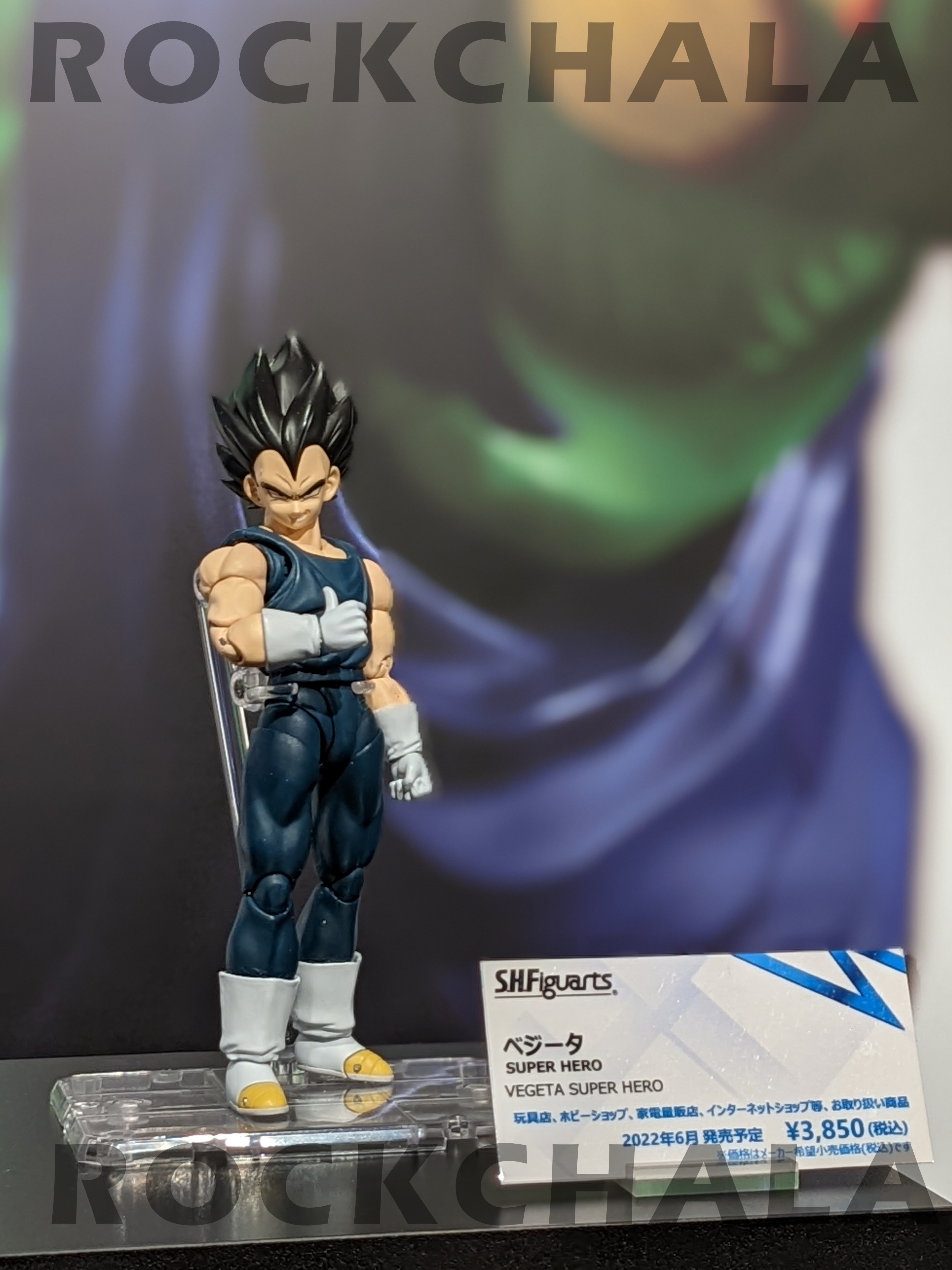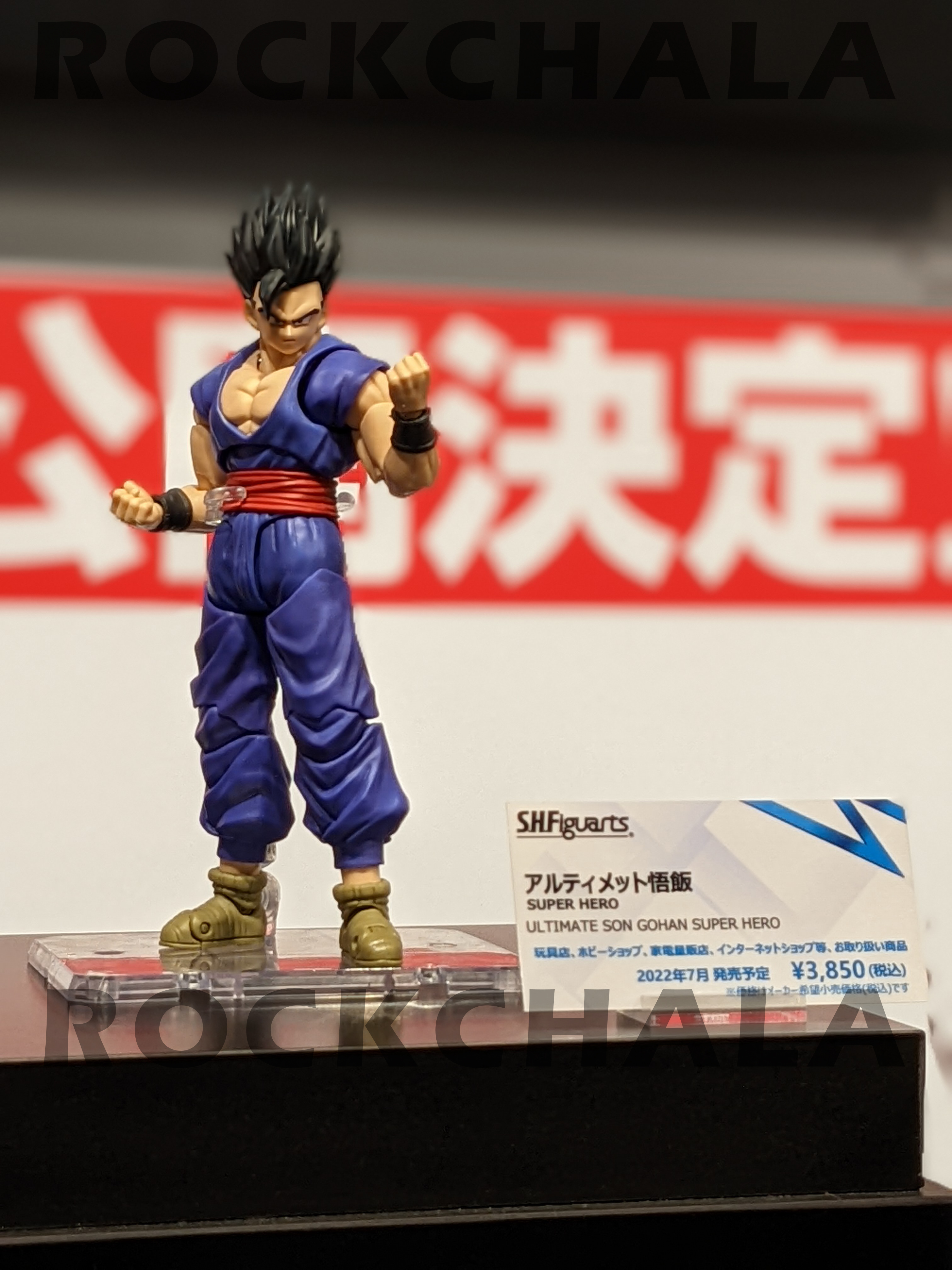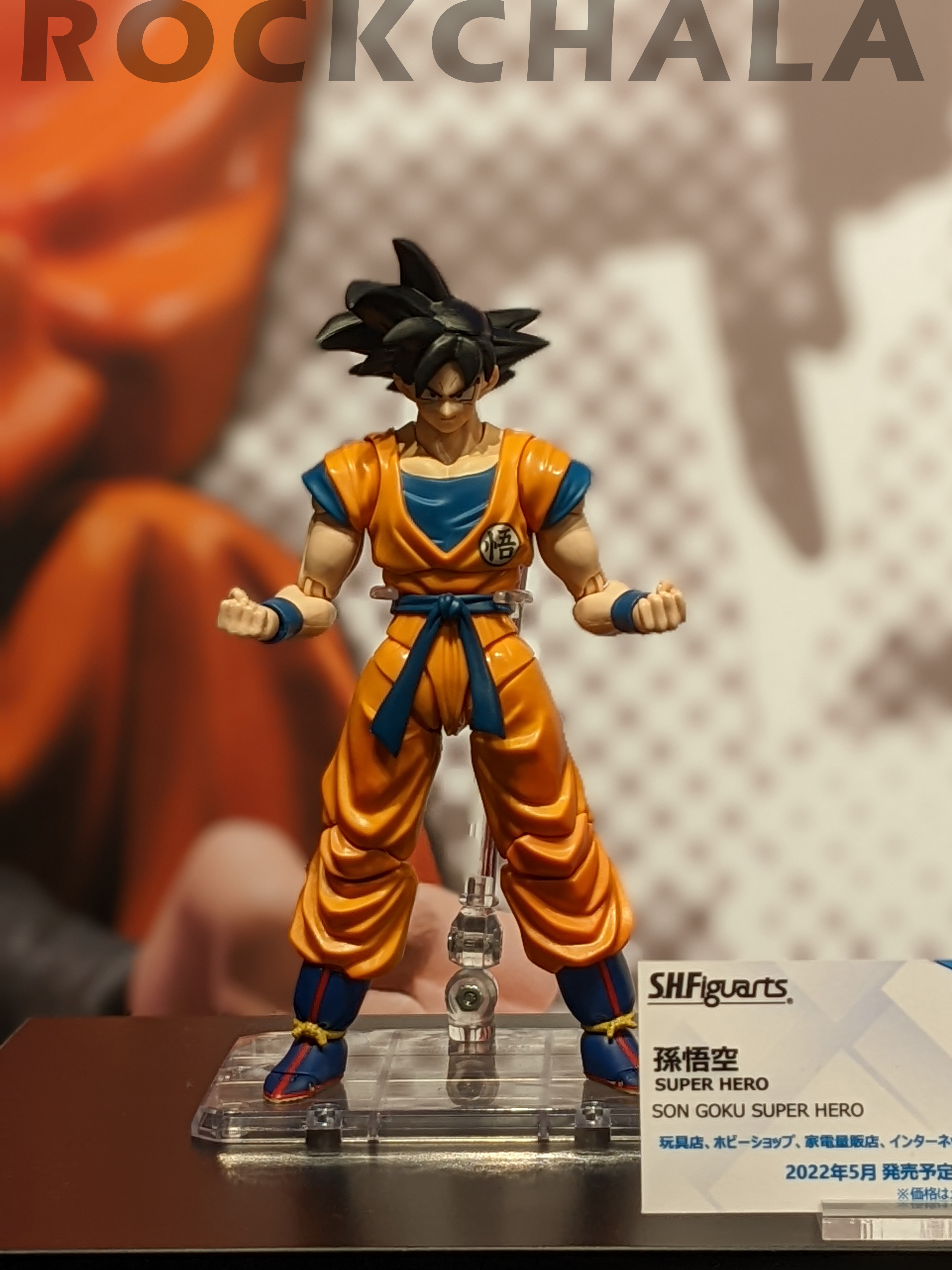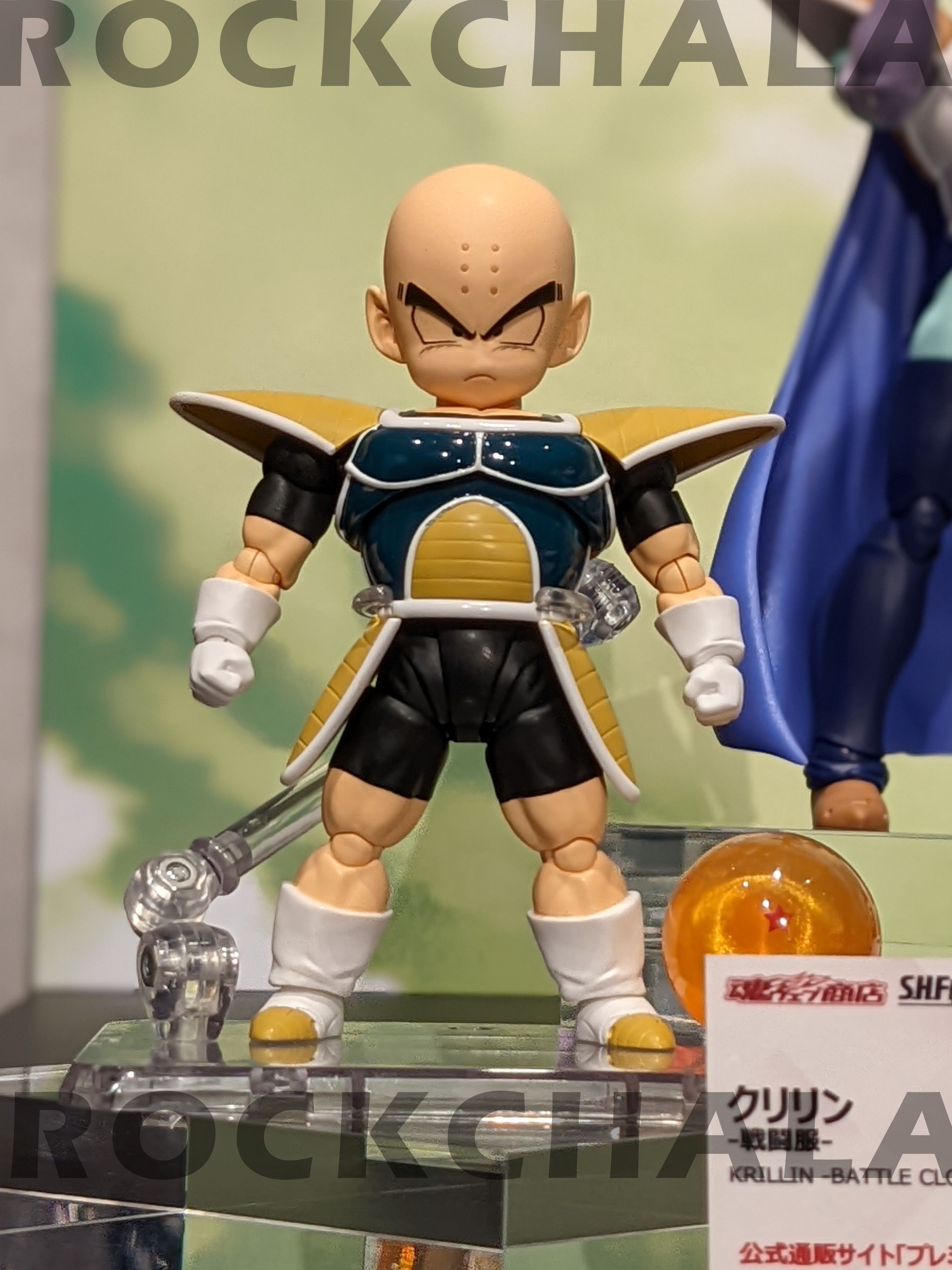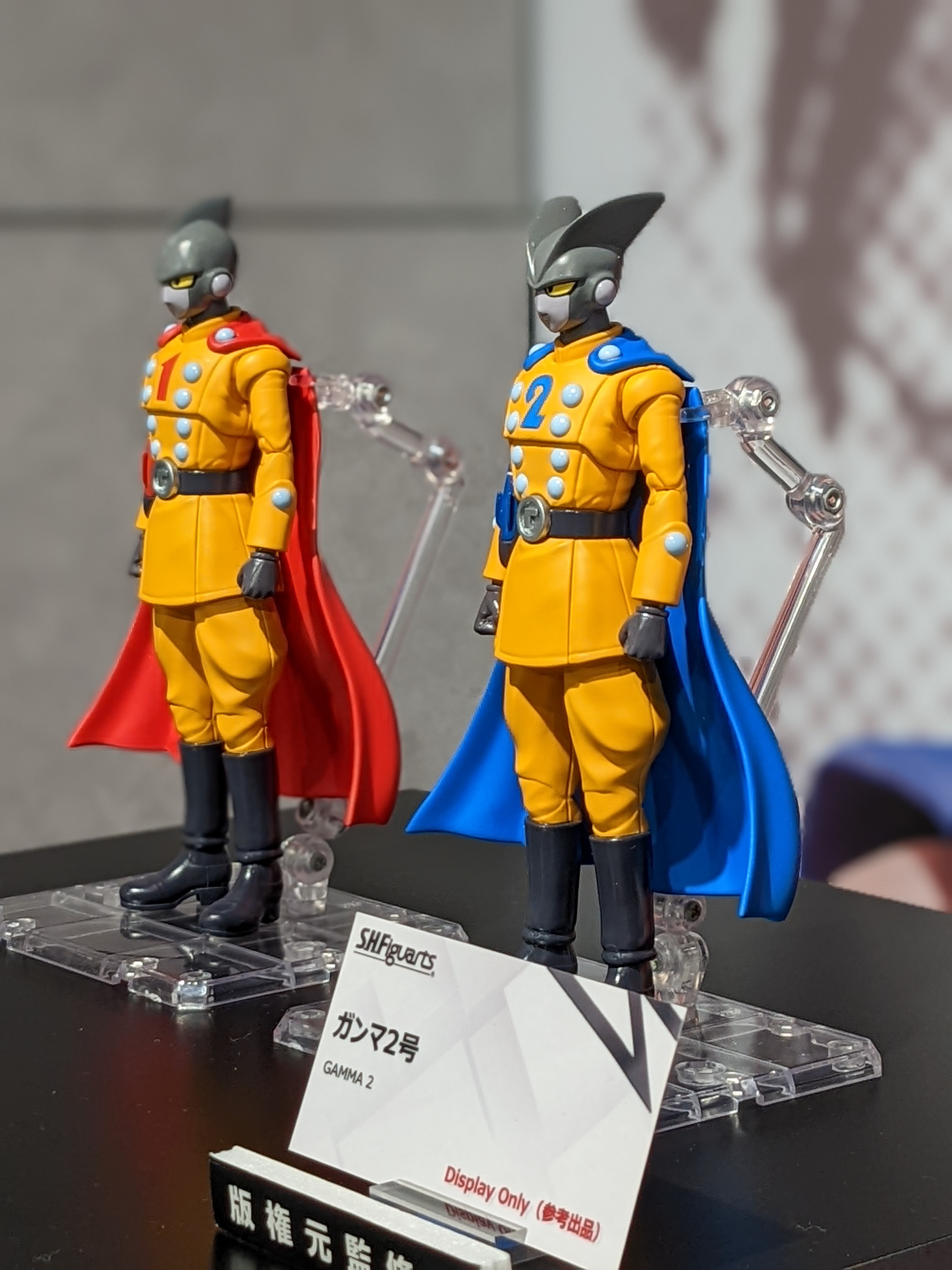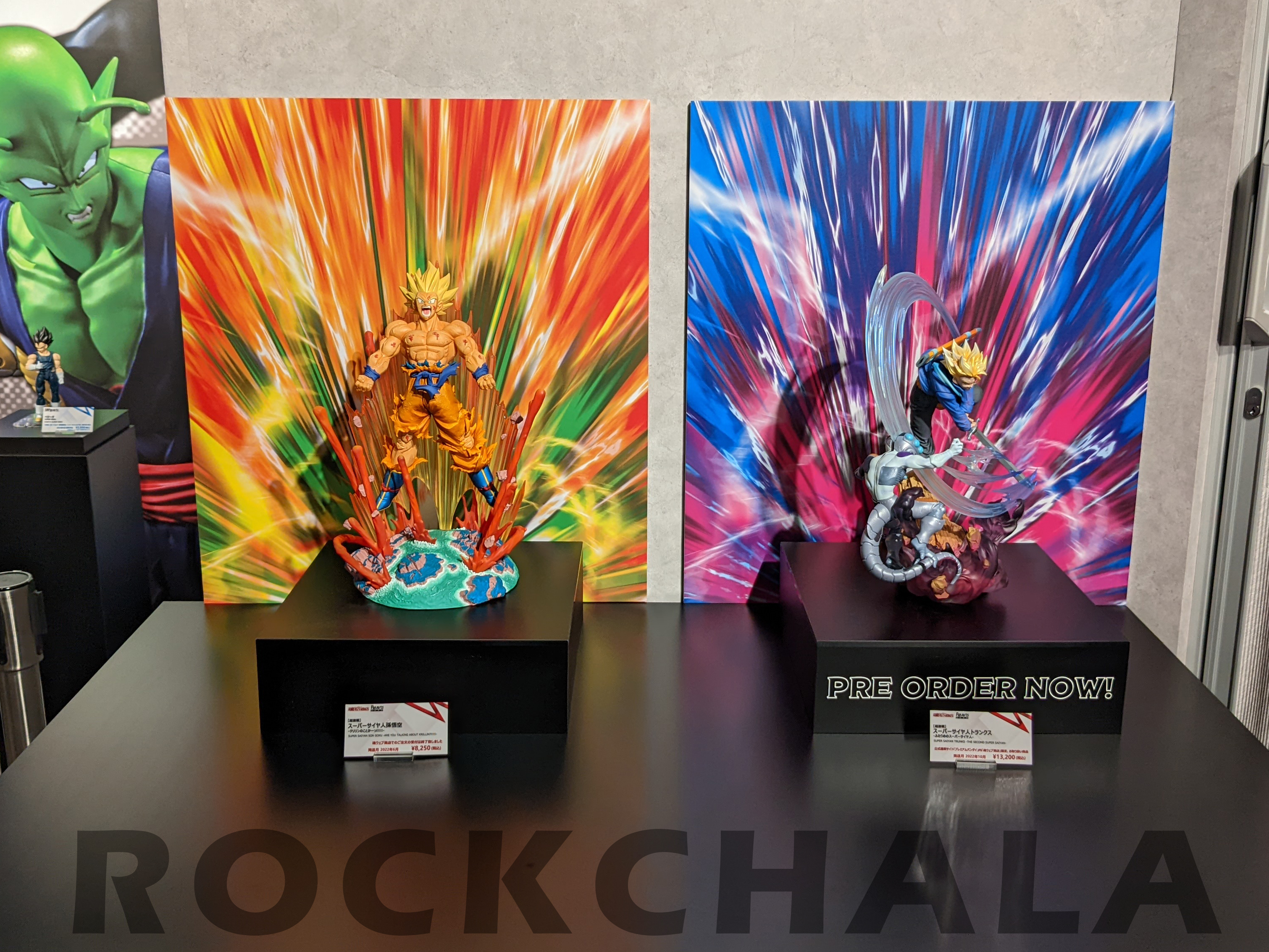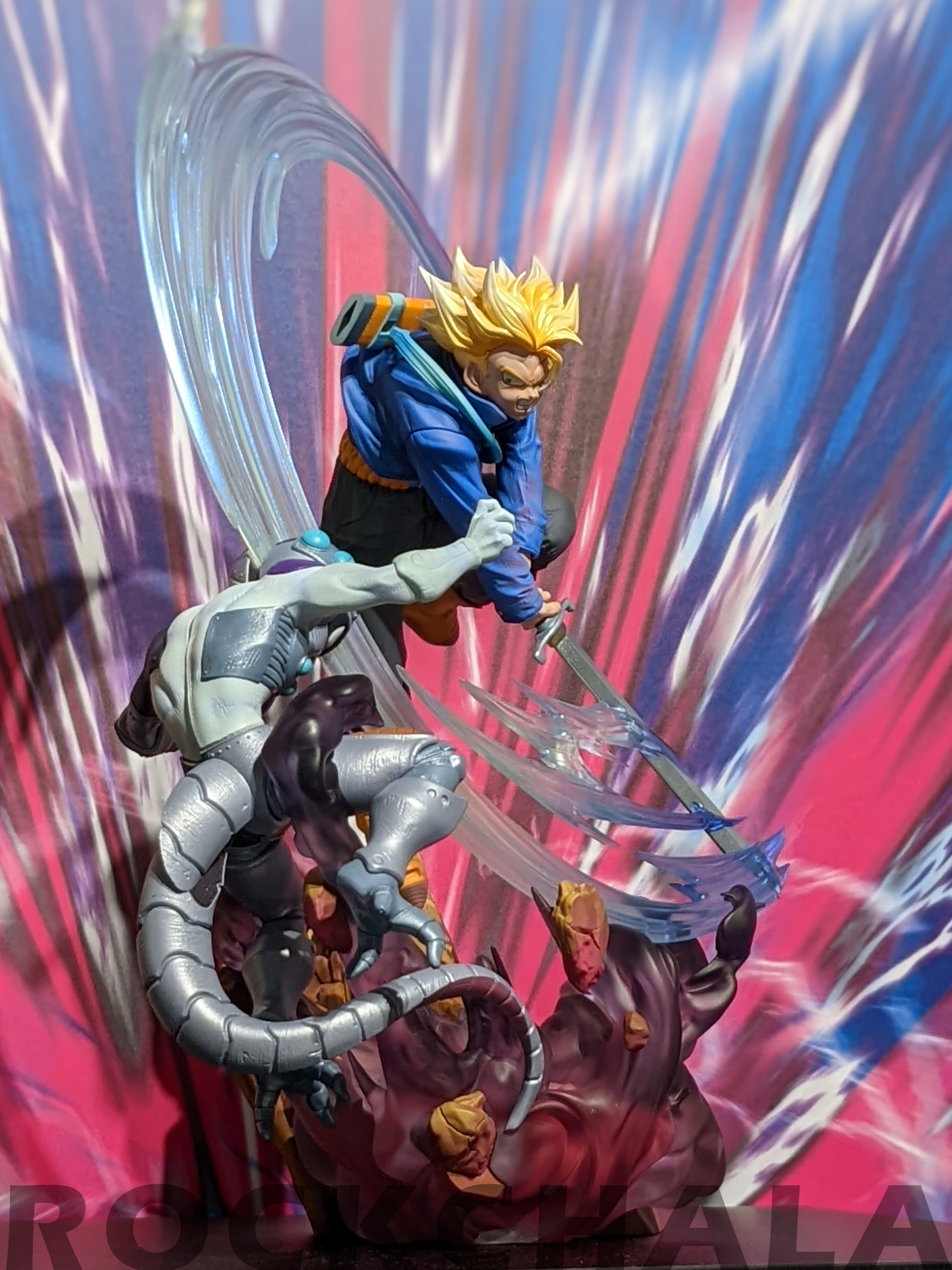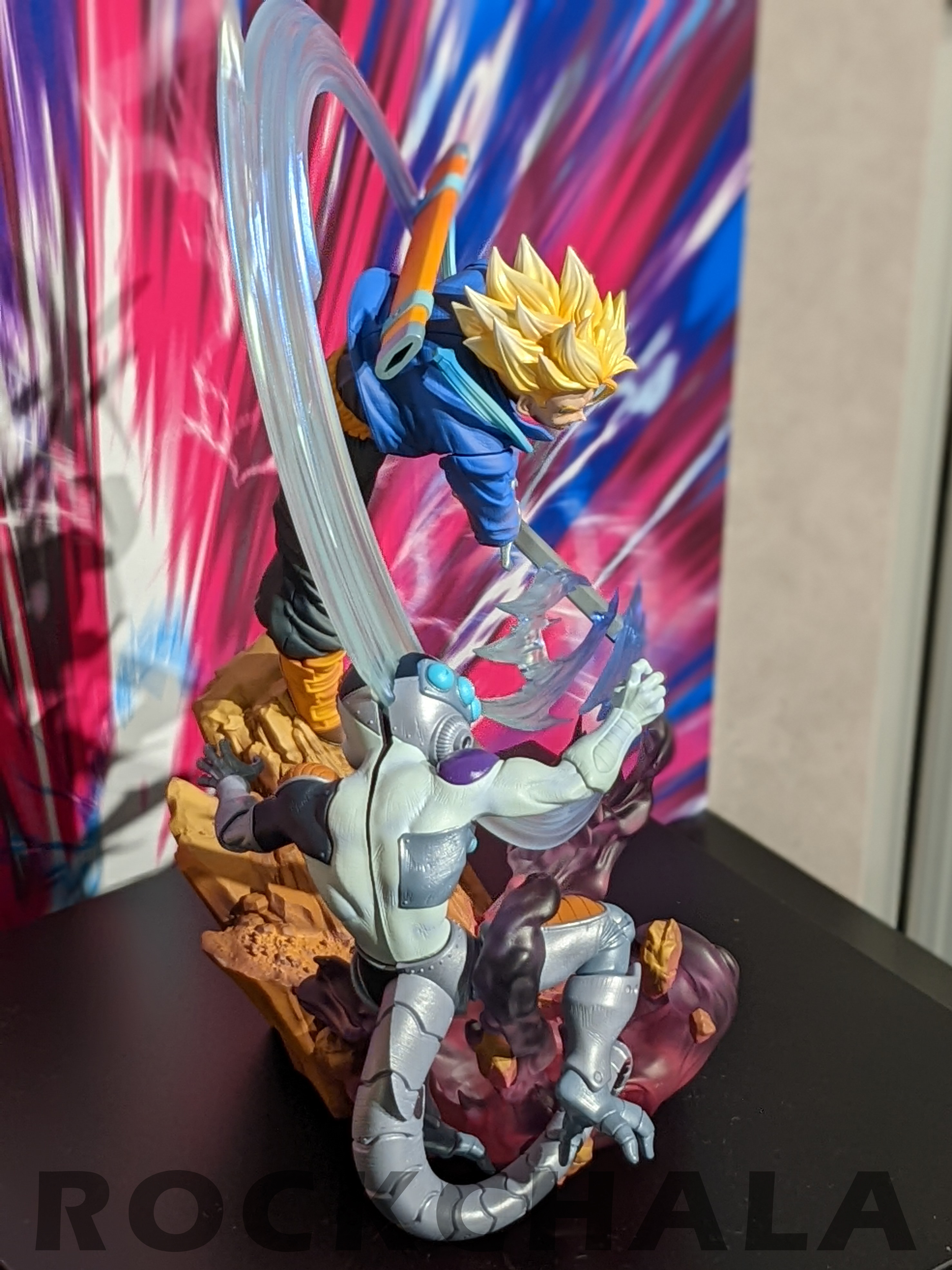 Category: DBZ
---
---
Support Rockchala & Buy me a coffee
Official Rockchala Twitter Page
Official Rockchala Instagram Page
Official Rockchala YouTube Channel
---