Krillin Saiyan Armor Release Announcement
March 31, 2022, 4:29 p.m.
Back to Home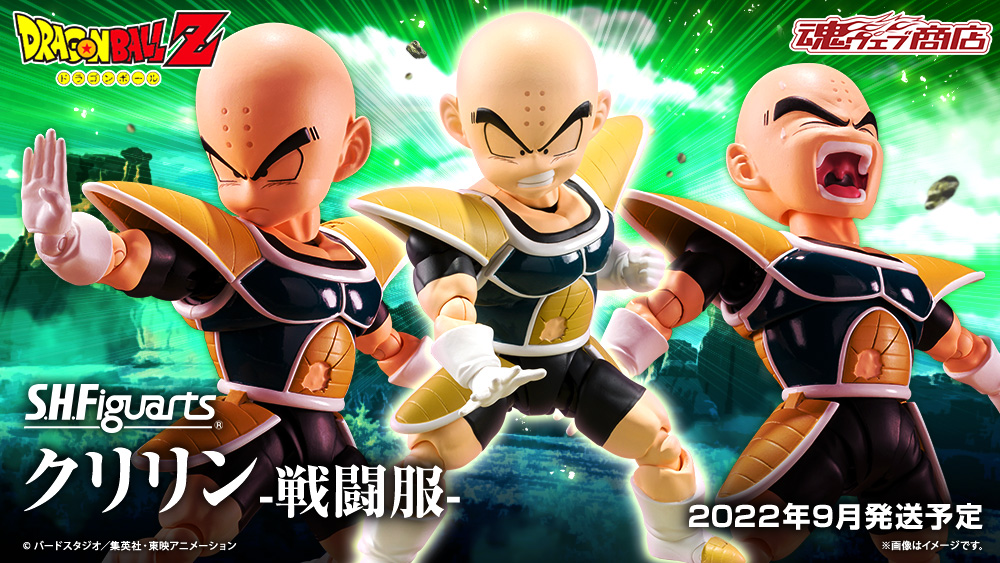 The man who made Son Goku a legend is opening up for preorder on April 1st in Japan! The Saiyan Armor Krillin release follows the the Son Gohan version and it is going to be awesome to pair these two great looking figures together. Check out the full release details below, also once he releases you will be able to find 360 images and review a video here on Rockchala! Also come join us on Discord to talk about this new announcement!
Details (Japan)
Release: October Release
Release Method: Premium Bandai (Preorders open April 1st for Japan)
Price: 6,050yen
Height: 110mm
Head/Face: Head parts x4
Hands: left x4, right x4
Extra Parts: Abdomen part x1, Back part x1
Accessories: Summoned Namek Dragonball 1 star

For local release method and pricing please check your regional distributor. USA generally follows the Japan release method with similar pricing and assuming normal shipping times, it will release approximately one month after Japan.
Category: DBZ
---
---
Support Rockchala & Buy me a coffee
Official Rockchala Twitter Page
Official Rockchala Instagram Page
Official Rockchala YouTube Channel
---